Larry Lenroe Moody
Friday, December 14, 2012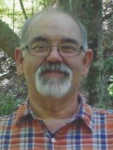 TRUMANN - Mr. Larry Lenroe Moody, 58, of Trumann, died Saturday, Dec. 1, 2012, at St. Bernards Medical Center in Jonesboro. He was born Aug. 18, 1954 in Trumann to the late Buford Lenroe and Emogene Dempsey Moody and had lived all of his life in Trumann. Mr. Moody was an electrician for Columbus Forest Products in Trumann and member of the Providence Baptist Church.
He is survived by his wife of 39 years, Linda Gail Watson Moody of the home; two daughters, Kimberly (Rodney) Sims and Amy (Jake) Qualls, both of Trumann; four grandchildren, Danielle Webb, Keiron Sims, Jude Qualls and Harper Sunshine Qualls.
Funeral services were Dec. 11 in the chapel of Thompson Funeral Home in Trumann, with Rev. Bobby Brooks and Rev. Bob Watts officiating. Burial followed in the Harrisburg Memorial Park Cemetery in Harrisburg.
Pallbearers were Zac Qualls, Robbie Deason, Andy Deason, Jason Watts, Earl Addison, Luke Jackson, Thomas Handy and Bob Smith.
Honorary pallbearers were Larry Runyan, Wesley Runyan, Bob Tate, James Holt, Joe Clemmons and Pete Porterfield.
An online register book can be signed at www.thompsonfuneralhome.net.