Hazel Elizabeth McGowan Clem
Friday, December 28, 2012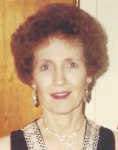 Hazel McGowan Clem, 72 of Trumann passed away Saturday, December 22, 2012 at the Flo and Phil Jones Hospice House in Jonesboro, Ark. She was preceded in death by her parents; Vernon and Thelma Birdsell McGowan; five brothers: Rubin, Harrison, Charles, Ralph and Edward; one sister: Louise. She is survived by her husband, Eddie Wayne Clem of Trumann and one son, Keith Clem of Shrewsbury, Massachusetts, one brother, Vernon McGowan Jr., of Hernando, Miss., and one sister, Bertha McGowan of Bono, Ark.
Mrs. Clem graduated from Central High School in 1958. She received a BSE Degree from Arkansas State University in 1962 with a Business Education and English Certification. She received an MSE Degree from Arkansas State University in 1966. She began her teaching career teaching freshman English at ASU. She taught 30 more years in the Trumann Public Schools teaching business education, English, and yearbook. She sponsored the yearbook for 15 years and received the dedication in 1976. She obtained numerous more college hours from Henderson State University and Arkansas State University because she was working in vocational education. She co-sponsored FBLA and served on the THS Business Education Advisory Board.
Mrs. Clem was voted Most Patient, Friendliest, and Most Courteous teacher by her students in 1974. Later, she was voted by her peers as the second Most Outstanding Trumann High School teacher.
Mrs. Clem was a member of Pi Omega Pi, Delta Pi Epsilon, AEA, NEA, PCEA, TCTA, DKG, and PTA. She served in all offices of Alpha Chi Chapter of Delta Kappa Gamma and was the president twice; once in 1974-76 and in 1992-94. She was secretary of the PTA in 1966-67, vice president of PCEA in 1973-1974 and president in 1975-76. She was a member of the Trumann Health and Rehab Advisory Council and served as the secretary in the 1990's.
Mrs. Clem was a nondenominational Christian. She obtained two diplomas from the Voice of Prophecy Home Bible Studies. She searched for the "good" in all denominations and in all people.
No services are planned at this time with Thompson Funeral Home of Trumann in charge of arrangements. Her memorial will be the example of the way she lived her life.
Memorials may be made to The First General Baptist Church, 15765 Promised Land Lane, Trumann, AR 72472 or Flo and Phil Jones Hospice House, East Matthews St., Jonesboro, AR 7240l
An online guest book can be signed at www.thompsonfuneralhome.net.