James Fredrick Evans, Sr.
Friday, January 11, 2013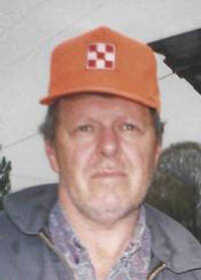 TRUMANN - Mr. James Fredrick Evans Sr., 66, of Trumann, died Saturday, Jan. 5, 2013, at NEA Baptist Memorial Hospital in Jonesboro. He was born July 9, 1946, to the late Elmer and Cora Shaw Evans in Trumann, Ark. He was a machinist for Bilco in Trumann, veteran of the Army National Guard and a member of the Pleasant Valley Baptist Church.
Mr. Evans was preceded in death by three sisters, one brother and his parents.
He is survived by his wife of 44 years, Joan Lancaster Evans of the home; one daughter, Tonya Graham (Billy) of Trumann; one son, James F. Evans Jr. (Manessa) of Trumann; one sister, Janis Ashlock of Gainsville, Tenn.; seven grandchildren, Jamie Evans, Joshua Evans, Drake Evans, Carleigh Evans, Griffin Evans, Brandon Graham, and Brittany Graham.
Funeral services were Jan. 8 at the First Assembly of God in Trumann, with Rev. Larry Loggins and Rev. Bobby Brooks officiating. Burial followed in the Jonesboro Memorial Park Cemetery in Jonesboro with Thompson Funeral Home of Trumann in charge of arrangements.
Pallbearers were James Jones, Jerry Brewer, Johnny Whitman, Jeff Wilson, Ryan Baker and Shane Grimes.
Honorary pallbearers were L.C. McHalffey, Gerald Speakman, Ronnie Harrison and Bobby Walker.
An online register book can be signed at www.thompsonfuneralhome.net.