Edith Irene "Sis" Shuburte
Friday, January 11, 2013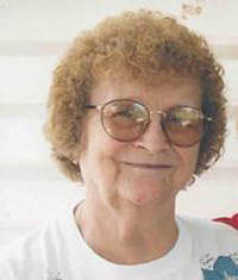 TRUMANN - Mrs. Edith Irene "Sis" Shuburte of Trumann died Sunday, Jan. 6, 2013, at the family residence at the age of 91 years, 8 months, and 21 days. She was born Saturday, April 16, 1921 in Savannah, Tenn., and had lived 50 years in Trumann. She was a housewife and retired employee of the former Singer Company and of the Pentecostal faith.
Mrs. Shuburte was preceded in death by her husband, John H. Shuburte; one daughter, Wilma Jean Wooten; one son, Tommy Shuburte; two grandchildren; two sisters; two brothers and her parents, Rufus Cecil and Martha May Henson Ward.
She is survived by three daughters, Johnnie Armstrong (Larry) of Trumann, Patricia Sutton of Greenwood, Ark., and Betsy Vinson (Robert) of Trumann; seven sons, Bobby Shuburte (Earline) of Harrisburg, David Shuburte (Wanda) of Morrilton, Ark., Jimmy Shuburte, Kenny Shuburte, Danny Shuburte (Cathy), and Buddy Shuburte, all of Trumann, Ricky Shuburte (Pam) of Memphis; three sisters, Pauline McNutt of Wichita, Kan., Betty Jo Anderson of Harrisburg and Polly Carter of Kansas; one brother, Bill Ward of Payneway; 37 grandchildren. several great-grandchildren, and several great--great grandchildren.
Funeral services were Jan. 9 in the chapel of Thompson Funeral Home with Bro. Buddy Moore officiating. Burial followed in the Jonesboro Memorial Park Cemetery in Jonesboro.
An online register book can be signed at www.thompsonfuneralhome.net