Homer B. Carder Jr.
Friday, January 18, 2013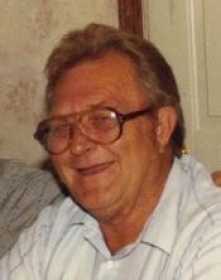 TRUMANN - Mr. Homer B. Carder Jr., of Trumann died Wednesday, January 16, 2013 at the family residence at the age of 75 years, 5 months, and 6 days. He was born Tuesday, August 10, 1937 in Leachville, Ark. and had lived in Trumann for the past 46 years. He was a retired telephone technician for United Telephone Company and a member of the First Assembly of God in Trumann. Mr. Carder was preceded in death by four daughters, Kay Edwards Pike, Robin Johnson, Felicia Carder, Joyia Carder, one son, Timothy Carder, one son-in-law, Billy Perry, one sister, four brothers, and his parents, Homer Bedford and Arnie Lee Howard Carter Sr.
He is survived by his wife of 45 years, Helen Coley Carder of the home; two daughters, Sherry Perry of Trumann and Lisa Willyerd of Leachville; one son, Jerry Carder of Flint, Mich.; two brothers, J. W. Carder of Leachville and Jackie Hill of Fort Smith; 15 grandchildren, several great-grandchildren and one great-great-grandson.
Funeral service will be at 1:30 p.m. on Saturday, Jan. 19 in the chapel of Thompson Funeral Home in Trumann with Rev. Kenneth Doke officiating. Burial will follow in Jonesboro Memorial Park Cemetery in Jonesboro, Ark.
Pallbearers will be Kenny Maxwell, Ronnie Maxwell, Delton Hillis, Lloyd Inzer, Junior Adams, Steven Elrod, Robbie Deason and Jarod Maxwell.
Honorary pallbearers will be grandsons and men of First Assembly of God.
Visitation will be Friday from 5-7 p.m. at Thompson Funeral Home in Trumann.
An online register book can be signed at www.thompsonfuneralhome.net.