Jerry Wayne Adams
Thursday, February 7, 2013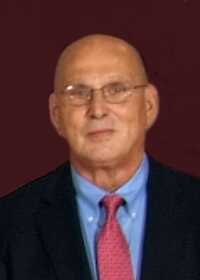 Jerry Wayne Adams, 69, of Beebe, Arkansas, died February 5, 2013. He was born at home in West Ridge, Mississippi County, Arkansas on July 3, 1943 to the late Gerald and Marie Adams.
He is survived by his brother, Gene D. Adams, Sr. and his wife Emma Gene of Beebe; his sister, Linda Oldman of Denver, Colorado; two nephews, Gene D. Adams, Jr. of Little Rock and Gary P. Bryan of Vanceboro, North Carolina; and one niece, Shannon Burlingame of New Bern, North Carolina.
Jerry grew up on a small cotton farm in Mississippi County and was graduated from Mississippi County High School in 1963. He obtained his college degree from Henderson State University. He loved basketball and played in high school and semi pro. He began his coaching career with the American Red Heads, the first women's professional basketball team. He was director of Blytheville YMCA and coached at Mississippi County Community College, Henderson State University, Garland County Community College, ASU-Beebe, Mountain Pine High School and Beebe High School. At the time of his death he was a physical education teacher at Beebe High School. Jerry enjoyed working with young people and his association with the faculty and students at Beebe High School.
Memorials may be made to Beebe Public Education Foundation, 1201 W. Center, Beebe, AR 72012.
Family will receive friends from 6-8 p.m. Thursday, Feb. 7 at Westbrook Funeral Home, Beebe. Funeral will be 10 a.m. Friday, Feb. 8, at Westbrook Funeral Home, with burial in Stoney Point Cemetery. Arrangements by Westbrook, a Smith Family Funeral Home. Online guest book available at www.SmithFamilyCares.com.