EPC Senior works toward Pharmacy school
Monday, February 11, 2013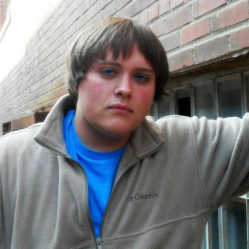 Coy Poag, a senior at East Poinsett County High School, has a dream of one day becoming a pharmacist for the area. With a high grade point average of 3.8, this exceptional student is well on his way.
His plans are to attend Arkansas State University in Jonesboro with the ASU Pride Scholarship and the Arkansas Challenge. At ASU, he is declaring Pre-Med. To further pursue his education, Poag said he plans to attend University of Arkansas for Medical Sciences to become a pharmacist.
"No one in my family is really involved in the medical field except my sister," said Poag. "I'll be the first one besides her."
Lauren, Poag's sister, is a radiologists and his inspiration.
"We are really close, and she has really helped me out a lot with everything," he said.
Poag has attended EPC since grade school without ever having to study. By many of the high school staff, he is described as exceptionally intelligent.
"He's an extremely intelligent young man. I think he will succeed above and beyond even his own goals," said Payton Weathers, the high school counselor.
Although he has slid with ease by most of his academic career, Poag is excited for the new challenges and opportunities college with bring.
"I'm an analytical thinker, like math and science is really easy for me," said Poag. "I'm looking forward to the new teachings and learning styles."
He said the gratitude for this success can go to his parents, Mark and Pam Poag.
"They have really pushed me to do my best in school, and they are always on me," he said. "I'm very grateful, because I know I will make it further than I ever imagined because of them."
Poag is involved in the Gifted and Talented program, the shooting team, the National Honor Society, and FBLA at EPC High School. In FBLA, Future Business Leaders of America, he has placed first in Business Law and Work Processing at competitions.
Weathers believes Poag will make it far not only with his intelligence, but with his character.