Harold D. Allen
Thursday, February 14, 2013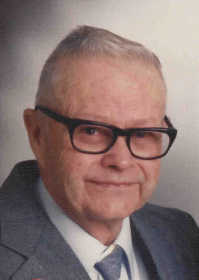 TRUMANN - Mr. Harold D. Allen, 87, of Trumann, died Thursday, Feb. 7, 2013 at NEA Baptist Hospital in Jonesboro. He was born in Trumann to the late Burl and Lola Mae Sykes Allen. He was retired from U.S. Postal Service, a veteran of U. S. Army and World War II.
He participated and endured the greatest land battle The Battle of the Bulge. He loved his country and the flag and thought the flag was a beautiful site to behold. He was member of Trumann American Legion and member of Stone Street Church of Christ. Mr. Allen was preceded in death by his wife of 65 years Mrs. Edith Prichard Allen, one daughter, Vickie Rae Allen of whom he cared for after retirement with much love; one great-grandson, Matt Avery; 4 brothers, 3 sisters and his parents.
He is survived by two daughters, Beverly (Ward) Allen of Jonesboro, Gail Allen Brooks of Trumann; one brother, Delbert Allen of Tennessee; one sister, Wilma Gibson of Searcy, Ark.; two grandchildren, Darlene Ward Avery and husband Barry of Jonesboro, and Steven Poyner of Florida.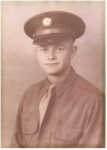 Funeral services were Feb. 11, 2013 at the Stone Street Church of Christ in Jonesboro, Ark., with Dick Blackford officiating. Burial followed in Nettleton Cemetery in Jonesboro, Ark. with Thompson Funeral Home of Trumann in charge of arrangements.
Pallbearers were Kemeul Camp, Troy Hafford, Brian Ellis, Stacy Crisler, Jesse Stevens, and Matt Cossey.
Honorary pallbearers were Barry Avery, Roger Boling, Charles Bradsher, Kenneth Camp, Jeremy Chaffin, Jerry Gilbert, Dr. Michael Issacson, Dr. Shane Lyerly, Wade Martin, Franklin Prichard, Kenneth Prichard, Dennis Tucker, Eli Tucker, and men of Stone Street Church of Christ.
An online register book can be signed at www.thompsonfuneralhome.net.