Clarence James
Thursday, February 14, 2013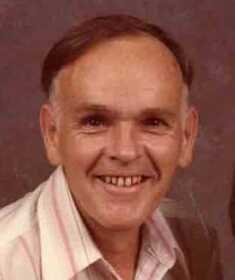 Clarence Douglas James, 80, of Benton passed away Saturday, Feb. 9, 2013. He was born in Harrisburg, AR to the late Virgil Adron James and Mary Lois Winningham James Davenport on October 15, 1932. He was a graduate of Trumann High School and Arkansas State University and served in the US Army for two years, National Guard and US Army Reserve. His hobbies were his grandchildren and his inventions.
Survivors include the mother of his children, Carole Redd James; son, Virgil Jeffery James of Benton; daughter, Susan Lois King of Benton; two grandchildren, Celia Ann Deckelman and husband Justin of Benton and Melanie Suzette King of Little Rock, and three great-grandchildren, Ian, Aiden, and Justin Deckelman Jr.
Funeral services were Feb. 12, 2013 at Roller-Ballard Funeral Home in Benton (501-315-4047) with The Reverend Lorrie Slaymaker officiating. Interment followed in the Harrisburg Memorial Park in Harrisburg, AR.
In lieu of flowers, memorials may be made to Saline Memorial Hospital Hospice House, 23157 I-30, Bryant, AR 72022 or a charity of choice.
Online guestbook www.rollerfuneralhomes.com/ballard