Harrisburg Senior plans to enter ministry
Wednesday, March 13, 2013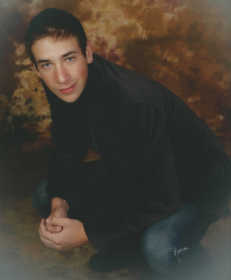 It's not everyday that you find a high school senior that has already been called to the ministry; however, Kyle Mitchell of Harrisburg is an exception. Mitchell, a senior at Harrisburg High School and the son of David and Tammy Mitchell, has demonstrated a great deal of work ethic inside and outside of the classroom.
Mitchell plans to attend Arkansas State University to receive his Associate of Applied Science degree to become a Physical Therapist Assistant. After completing the program at ASU, he plans to attend Urshan College in St. Louis, MO, to receive his Theology Degree to become a pastor.
"I've talked to many pastors, and they have all encouraged having a degree other than the Theology Degree," said Mitchell. "That's why I really want to work to become a PTA, before going to Urshan."
Another reason he is pursuing both degrees is to touch people's lives in different ways. Mitchell has a heart to help people physically and spiritually.
His decision to become a clergyman stems from watching his father pastor Hillside United Pentecostal Church in Harrisburg. Mitchell maintains that he is greatly influenced in all aspects of life by his father and stays actively involved in the church. He experienced his own calling to become a pastor at church camp last year.
"I'm very strong in my faith, and I really try to lead by example with my life," said Mitchell.
He has maintained a high grade point average throughout his academic career allowing him to receive the Arkansas State University Scholar scholarship and the Arkansas Challenge scholarship.
Aside from academic success, Mitchell has been actively involved in the following activities throughout his high school years: Student Council, EAST, Interact Club, Gifted and Talented, Spanish Club, the Fellowship of Christian Athletes, Science Club, National Honor Society, the Friends of Rachel Club, and Annual Staff. He also plays basketball, baseball, and tennis for the Harrisburg Hornets.
For church activities, he is a part of the GO Team, Praise and Worship Team, Sign/Drama Team, serves as Service Leader and Media Operator, Church Camps, Preacher's Kid Retreat, and Bible Quizzing.
His motivating factor for success in all of his activities in and out of school has been his parents.
"They are very encouraging and are always wanting to see me do my best with everything I do," said Mitchell. "They have taught me to have self-motivation, which makes me very competitive in sports and academics. In school, it got to where I had to have an A or I wasn't satisfied with myself."
Mitchell has clearly demonstrated a heart for learning and serving the needs of others with his success, which he define as going past his own accomplishments and helping someone reach their own.