Hill announces mayoral candidacy
Monday, March 25, 2013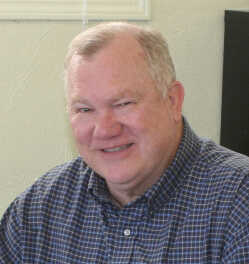 Gary Hill announced he will be a candidate for Mayor of Trumann. Mr. Hill will be running on the Republican ticket. He was born in Trumann and lived there for 18 years before joining the United States Marine Corp. He spent the last 40 years as a minister, traveling all over the country and overseas.Hill is currently minister at the Vive Drive Church of Christ in Trumann. When he returned home he had no intentions of getting into politics. After much thought he decided to run for Mayor. "My goals include moving Trumann into the 21st century. This is my home. I want to work with all the people of Trumann and for all the people of Trumann. "
Hill has served on two school boards, been active in Lion's Club where he served as club president, and been active in community work. Presently he is involved in mission work in Guyana, South America where he is responsible for feeding, clothing and supporting 40 children in an orphanage.
Hill is married to the former Mondene Isbell. He and Mrs. Hill are parents to three daughters and one son. They have numerous relatives in the area. He enjoys deer hunting when time allows.
Hill said "I am looking forward to meeting with the people of Trumann and hearing what they have to say." He is making plans to have town hall meetings in the near future.