Lepanto approved for million dollar loan to replace water lines
Thursday, March 28, 2013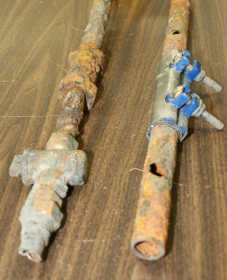 The Arkansas Natural Resources Commission (ANRC) announced today approval of a loan in an amount up to $1,030,000 from Water, Waste Disposal and Pollution Abatement Facilities General Obligation Bond Funds to the city of Lepanto, according to Commission Chairperson Ann Cash.
The loan terms and interest rate are to be set by the Executive Director with a repayment schedule of up to 30 years.
"These funds will be used to replace leaking small diameter galvanized water lines located primarily in the downtown area of the city," said Mark Bennett, ANRC Water Development Division Manager.