Tina Webb
Tuesday, April 2, 2013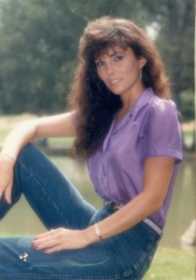 Tina McClelland Webb, 52, of Marked Tree went to be with the Lord on Sunday, March 17, 2013 at the Flo and Phil Jones Hospice House in Jonesboro. She was born June 15, 1960 in West Memphis. She was preceded in death by her parents, Thomas McClelland, Betty Grover McClelland, Ann Moore McClelland; and her brother, Tommy McClelland.
Survivors include her husband, Jerry Webb of Marked Tree, her children, Colton Seales of Jonesboro, Christina Seales of Olive Branch, MS, Jerry Allison Webb of Mt. Vernon, IL, Jason Webb (Jennifer) of Marion, Jarrett Webb of Dallas, TX; sister, Terri McClelland Andrews of Marked Tree; grandchildren, Holly, Jace, Jeffrey, Mason, Haven and Blake; nieces, Angel McClelland Farmer (Brent) of Manila, Anna Thomas of West Memphis; nephew, Evan Wynne of Marion and a host of family and friends.
A memorial service was held Saturday, March 23 at 2:00 PM at Roller Citizens Funeral Home in West Memphis.
In lieu of flowers, the family requests any memorials be made to the Southwest Indian Foundation, PO Box 86, Gallup, NM 87302 or St. Jude's Children's Research Hospital, PO Box 2151, Memphis, TN 38101-2151