The first winner is...
Monday, April 8, 2013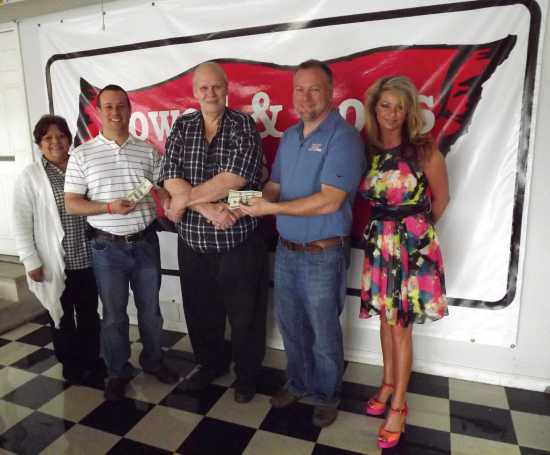 William Barnhart of Manila was the first winner of the $300 Cash Give-Away sponsored by advertisers in the Delta voice, the new shopping and entertainment guide serving over 100,000 readers. Drawings are sponsored by advertisers in five Arkansas and five Missouri counties.
Participating businesses are listed in the Delta Voice each week. Everyone is welcome to stop by and register at one of the sponsoring businesses.
Barnhart expressed his appreciation to the Delta Voice and the local businesses for their participation. The winning name for March came from Towell & Sons Auto Sales in Manila.
"We are fortunate to have Towell & Sons in Manila," Barnhart said. "I appreciate winning the money it will go to good use."
Jeff Towell said it pays to enter. Towell & Sons invite people to stop by and register for the next drawing.
On hand to make the presentation on Monday were Yvonne Hernandez and Shawn Miller, sales representatives.