R. L. Holt
Monday, April 15, 2013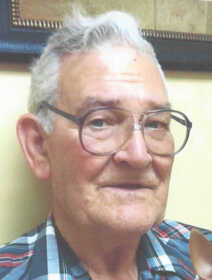 TRUMANN - Mr. R. L. Holt, 81, of Trumann died Saturday at NEA Baptist Memorial Hospital in Jonesboro. Mr. Holt was born May 10, 1931 in Trumann, Ark. and had lived in Trumann for the past six years and was formerly of Fort Smith, Ark. He was a 20 year retired Sargent for the U. S. Air Force and a member of the Calvary Baptist Church in Trumann. He was preceded in death by his wife, Trixie LeMaster Holt; one sister, Jane Vaughn; two brothers, Mace Holt and Harvey Holt and was the son of the late Jessie and Aliene Sims Holt.
He is survived by one step-daughter, Sherrie Peerson of Grover City, Calif.; one brother, J. C. Holt and wife Nellie of Trumann; great niece, Tonya Dodd and husband Jeff of Mantachie, Miss.; three great-nieces and nephews, Alan, Parker and Kylie Dodd and several nieces and nephews.
Funeral services were April 2, 2013 in the chapel of Thompson Funeral Home with Bro. Ricky Dobbins and Bro. Austin Missey officiating. Burial followed in Crittenden Memorial Park Cemetery in Marion Ark.
Pallbearers were Jeff Dodd, Jeff Holt, James Jones, Floyd Hancock, Billy Baker, Eddie Wray and Shawn Blanchard.
Memorial may be made to the Calvary Baptist Church in Trumann.
An online guest book can be signed at www.thompsonfuneralhome.net.