Area teams do well in tourney - Indians capture district crown
Friday, May 3, 2013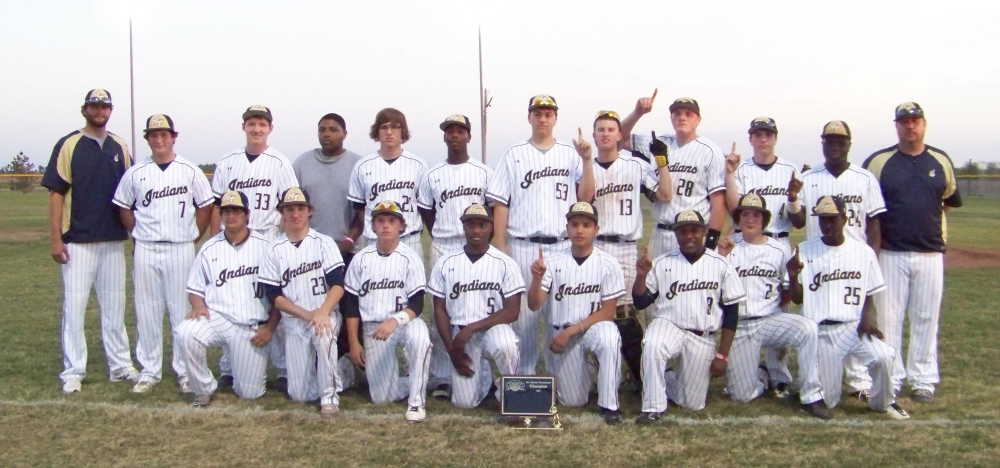 District tournaments came to a close yesterday in both softball and baseball. Poinsett County had several teams that place first or second in their respective tournaments.
In baseball, Marked Tree downed McCrory 5-2 to claim the 2A-3 district championship. The Indians will open regional play Friday in Tuckerman. Blake Daniels got the win for Marked Tree as he threw a complete game. Daniel Rucker and Hunter Pitts each had two hits on the day as Daniels and Connor Fields each had two RBIs.
Harrisburg placed second in the 3A-3 district tournament at Manila as they fell to Rivercrest 10-0 in the championship game. The Hornets were no-hit in the contests. Harrisburg will move on the regional tournament in Harrison.
Trumann and Marked Tree both captured runner-up finishes in their classifications this past Tuesday.
Trumann fell 5-4 to Brookland as the Bearcats scored two in the bottom of the seventh to win the 4A-3 district title in Pocahontas. Trumann advances to the regional tournament this coming weekend in Heber Springs.
Marked Tree was blanked by BIC 10-0 in the 2A-3 district title game in Rector. The Lady Indians will open regional play in Tuckerman on Friday.