Warriors fall in extra innings
Friday, May 10, 2013
EPC and Walnut Ridge met in opening round of the Class 2A North Regional this past Monday in Tuckerman. Caleb Harston and Layne Ditto were both on their game today on the mound for their respective teams. The Bobcats scored a run in the bottom of the eighth to claim a 3-2 win.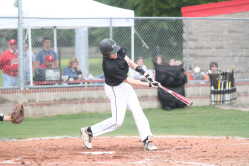 The first inning was quiet with neither team producing much offense. McKenzie Betts got a one out single in the top of the second but was left stranded. Walnut Ridge pushed two runs across in the bottom of the second. A walk, hit batsman, sacrifice bunt and a throwing error for the Warriors left the score 2-0 after two innings.
The third and fourth innings saw each team get a couple runners on but neither could take advantage as the score stayed 2-0 Walnut Ridge.
EPC tied the score in the top of the fifth as Zach Skipper laced a two-out single and came in to score when Aaron Scales hit a two-run home run to left to make it 2-2 after five innings. Walnut Ridge threatened in the bottom of the sixth as the leadoff man double and was sacrificed to third. The runner tried to score on a passed ball but Hunter Hinton tossed to Harston covering home for the out to keep the score at 2-2.
The Bobcats got a one-out walk followed by a hit to put runners on second and third. Harston fought back and got a pop up on the infield and a strikeout to end the inning with the score still 2-2.
Ditto returned the favor in the top of the eighth as he faced the heart of the EPC lineup. He struck out the first two batters before Hinton singled. Hinton was left stranded as Betts grounded out. Harston retired the first batter in the bottom half but Walnut Ridged got three consecutive singles to plate the winning run for a 3-2 victory.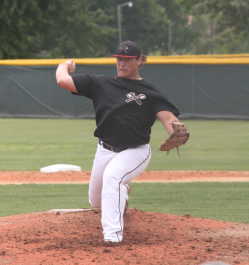 Aaron Scales led the Warriors at the plate with a hit, run scored and two RBIs. Betts and Zach Skipper both had two hits with Skipper scoring the other run.
Harston took the tough loss going the distance giving up three runs on seven hits. Harston walked three, struck out six and hit three batters.
The Warriors finished their season at 19-10.