Mrs. Mary Irene Toone
Monday, May 13, 2013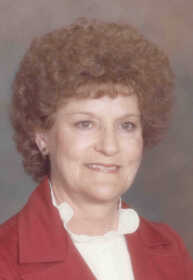 TRUMANN - Mrs. Mary Irene Toone, 88 of Trumann went to be with the Lord Friday, May 10, 2013 at Three Rivers Nursing Center in Marked Tree, Ark. Mrs. Toone was born in Waynesboro, Tenn., and had lived in Trumann since 1988 and was formerly of Illinois and Missouri. She was a security guard for AT&T Teletype in Illinois and a member of the Calvary Baptist Church in Trumann. Mrs. Toone was preceded in death by her husband, Wendell Toone; one son, Larry Toone; Grandson, Bryan Toone; one sister; three brothers and her parents, Charles Ray and Lillian Golden Poe.
Survivors include two daughters, Susan Schnepf (Robert) and Kelly Thorn (Tommy) both of Trumann; daughter-in-law, Patsy Toone of Trumann; one son, Dan Toone (Sandy) of Swartz Creek, Mich.; one sister, Vera West of Russellville, Ark.; 9 grandchildren, 10 great-grandchildren and 2 great-great-grandchildren.
Funeral services will be Thursday afternoon at 1:30 p.m. in the chapel of Thompson Funeral Home in Trumann with Rev. Austin Missey officiating. Burial will follow in the Willis Cemetery near Harrisburg, Ark.
Pallbearers will be Ricky Dobbins, Billy Baker, Shawn Blanchard, Eddie Powers, Floyd Hancock and Lynn Hetler. Honorary Pallbearers will be the men of Calvary Baptist Church.
Visitation will be Wednesday from 5 until 7 p.m. at Thompson Funeral Home
an online guest book can be signed at www.thompsonfuneralhome.net.