Jerry Dunning
Thursday, May 16, 2013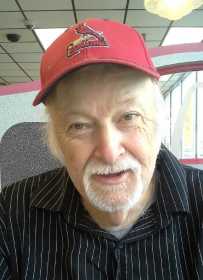 BAY - Mr. Jerry Don Dunning, 62, of Bay, died Thursday, May 9, 2013 at the family residence. He was born in Benton Harbor, Michigan, to the late Mortin W. and Loretta Raper Dunning and had lived most of his lifetime in Bay. He was a ginner with Bay Gin Company and enjoyed watching the St. Louis Cardinals. Mr. Dunning was preceded in death by his wife, Mary Ruth Dunning, two brothers, and his parents.
He is survived by three daughters, Deborah (Luis) Moreno of Brookland, Ark., Denise Carson of Kennett, MO and Ruth Ann Lowrance of Brookland, Ark.; two sons, Jerry Dewayne Dunning of Trumann, Ark., and Thomas Lowrance of Trumann; one sister, Valerie Ferguson of Jonesboro, Ark.; 8 grandchildren and 1 great-granddaughter.
Funeral services will be be private.
An online register book can be signed at www.thompsonfuneralhome.net