Veteran shares story
Monday, May 27, 2013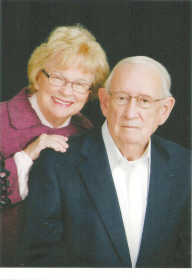 Of all the places to be when the United States declares war, Jules Martin was in church playing the organ. He had spent the last few months prior to the catastrophe training at Camp Roberts in California.
"I had just finished my basic training when Pearl Harbor was bombed," said Martin.
Martin said he came out of the church that day and went down to the dock, where he found many young comrades in tears. They told him the news that Pearl Harbor had been attacked and the United States had declared war on Japan.
This was the beginning of a long journey for Martin, lasting exactly four years and two months. During that time, he spent his time serving his country as Sergeant Major on ships transporting troops and cargo. His job was the keep order and assign details aboard.
"The very first ship I was on, was loaded with gasoline from top to bottom," said Martin as he described his first alarming encounter. "All I could think was if someone hit us, we would have blown sky-high."
Martin said the troops were always cautious on board. The ships "zig-zagged" and the troops were never allowed to throw anything overboard during the day.
"They couldn't throw so much as a cigarette overboard, because of Japanese submarines," he said. "They couldn't even smoke at night. During all that time, we were subject to a submarine attack. We went unescorted through all of our trips."
He traveled all across the Pacific Ocean to various islands. He rode on three different ships during his time, including two transports and one freighter. One incident Martin remembers vividly is picking up Marines after the Battle of Okinawa in 1945.
"We rode to Okinawa once where we loaded 3,500 battle worn Marines and took them to Long Beach, California," said Martin. "When we unloaded those men, there was a typhoon coming."
Martin was still at sea when the end of the war came. He said he had one of the more unusual jobs in the war, but he held a lot of responsibility on those ships.
When asked what he thought the biggest difference between the army then and the army now was, Martin said the weaponry.
"I think a lot would have been different if we had what they have today," he said.
Martin, now 95 years of age, lives in Trumann with his wife, Dorothy, with 59 years of marriage. Since the war, he has had three children and lived a content life. He still continues to play the organ.