Gary Wy
Thursday, May 30, 2013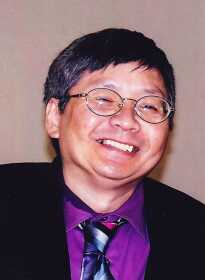 TRUMANN - Mr. Gary Wy, 58, of Trumann died Thursday May 23, 2013 at the family residence. He was born in Blytheville, Ark. and had lived in Trumann since 1981, and was of the Baptist faith. Mr. Wy was a dear brother and uncle. He was a very kind, giving and gentle person and was loved by anyone who knew him. He was known by his nieces and nephews as 'uncle', they loved him very much. He enjoyed watching sports and reading and also had a love for technology. Mr. Wy was preceded in death by his parents Dan Wy Sr. and Jeannie Shiu Wy.
He is survived by four sisters, Jeannie Moss (Ron) and Chiquita "Chicki" Inboden (Steve) both of Trumann; Mary Flood (Terry) of Gosnell, Patricia "Pat" Wy and Linda Moon of Fort Lauderdale, Fla; one brother, Dan Wy Jr. of Marion, and cousin, Marilyn Joe (Shun) of Lakeland, Tenn.; 4 nephews and 3 nieces.
Graveside services were May 28, 2013 at Jonesboro Memorial Park Cemetery with Rev. officiating. Burial was under the direction of Thompson Funeral Home in Trumann, Ark.
An online register book can be signed at www.thompsonfuneralhome.net.