Samantha Hale
Wednesday, June 5, 2013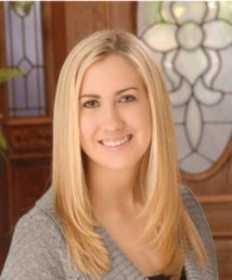 Samantha Renee Hale, 23, of Jonesboro, passed away on Friday, May 31, 2013 at her home. She was born July 28, 1989 in Jonesboro. Samantha was a 2007 graduate of JHS. She was a 2012 graduate of ASU receiving her B.S. degree in chemistry and was a member of the Delta Zeta Sorority. She was of the Protestant belief. Samantha loved spending time at the beach, and loved animals and kids. She was preceded in death by her paternal grandfather, Bud Deiss and maternal grandmother, Sylvia Jones.
Survivors include her father and stepmother, Kelly and Rohani Hale of Houston, TX; her mother and stepfather, Kelli and Matt Devers of Jonesboro; a brother, Robby Devers of Jonesboro; her paternal grandmother, Margaret Deiss; and maternal grandfather, Larry Jones.
Visitation will be 5-7 pm , June 7, at Roller-Farmers Union Funeral Home, 1900 West Washington Avenue in Jonesboro.
Funeral services will be 10 am Saturday at Roller-Farmers Union Funeral Home Chapel with Steve Farmer and Matt Smith officiating. Burial will follow at Lorado Cemetery.
Michael Barnes, Nathaneal Barnes, Wade Gambill, Tyler Devers, Zach Slater, and Cody Harrelson will serve as pallbearers.
In lieu of flowers, the family requests lasting memorials be made to the David E. Puryear Center, 2806 Fox Meadow Lane, Jonesboro AR 72404.
Online guestbook: www.rollerfuneralhomes.com