Laymon Speakmon
Wednesday, June 19, 2013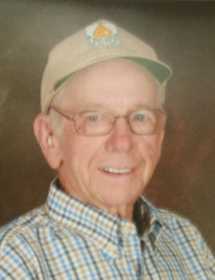 HARRISBURG - Mr. Laymon A. Speakmon, 83, died Sunday, June 9, 2013 at St. Bernards Medical Center in Jonesboro, Ark. He was born in Trumann, Ark., and was formerly of Farmington Hills, Mich., before moving back to Harrisburg, Ark., 13 years ago. Mr. Speakmon was a retired Operation Engineer with Mario Sinacola Excavating and an Army Veteran of the Korean War. He was preceded in death by one grandson, Chad Speakmon; three brothers, Leonard Speakman, David Glen Speakman and Doyle Speakman; and his parents David and Myrtle Pendell Speakman.
He is survived by his wife of 56 years, Margaret L. Speakmon of the home; one daughter Dana Kolene Speakmon of Harrisburg, Ark.; one son, Kenneth Allen Speakmon of Lincoln Park, Mich.; two sisters, Edith Ackerman and Marsha Speakman both of Trumann, Ark.; one brother, Jerry Speakman of Trumann; 4 grandchildren and 5 great-grandchildren.
Funeral services were June 19, 2013 in the chapel of Thompson Funeral Home with Rev. John Booker officiating. Burial followed in Nettleton Cemetery in Jonesboro, Ark.
Pallbearers were Jason Speakman, Eric Speakman, Thomas Climer, Gregory Humphrey, Freddie Rusher and Donald Wagner.
An online register book can be signed www.thompsonfuneralhome.net