Mildred Knight
Wednesday, June 19, 2013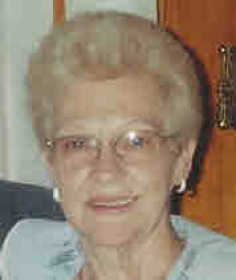 McKINNEY, TX - Mrs. Mildred "Faye" Knight, 74 of McKinney, TX died Tuesday, June 4, 2013 at the family residence. Mrs. Knight was born in Anderson Tulley, Ark., and had lived in Trumann most of her lifetime. She was retired from Walmart and a member of Elm Grove Baptist Church. Mrs. Knight was preceded in death by her husband, Thomas Knight; and her parents, Cloys and Lucille Haley Totty.
Survivors include one daughter, Debbie Deboard of McKinney, TX; two grandchildren, Alicia Foy and William Deboard; three great-grandchildren, Demeca Copeland, Tariq Swanigan and Malik Swanigan; four sisters, Gaynell Gann of South Haven, Miss, Diane Totty of Jonesboro, Ark., Sharon Pitts of Marked Tree, Ark., and Bonnie Rowland of Rawlings, Mich.; and one brother, Gene Totty of Illinois
Funeral services were June 8, 2013 in the chapel of Thompson Funeral Home in Trumann with Bro. Elvis Brandon and Bro. Bob McMasters officiating. Burial followed in Jonesboro Memorial Park Cemetery in Jonesboro, Ark.
Pallbearers were Bruce Dickens, Brian Dickens, Timothy Totty, Barry Copeland, Allen Hamilton and Allen Linton. Honorary pallbearer was Brian Elrod.
An online guest book can be signed at www.thompsonfuneralhome.net.