Date set for Ask the Candidate event
Sunday, June 30, 2013
The Marked Tree Chamber of Commerce set a date for an Ask the Candidate event at their monthly meeting Tuesday. The question and answer session with Marked Tree mayoral candidates will be held at 6 p.m. on Thursday, July 18 at the Marked Tree High School Auditorium.
Chamber President Sandee Teague said the public is invited to attend and ask questions of the four candidates who are running to finish Wayne Nichols' unexpired term.
"This is not a debate," Teague said. "It's just, if you have a question you want to ask somebody, now's your time to ask."
She said candidates' answers will be limited to two minutes. Mary Ann Arnold, former mayor Dixon Chandler, and current aldermen Cleo Johnson, Jr., and James Williams are running. Early voting begins Aug. 6 and ends Aug. 12 at the Harrisburg courthouse. The election will be from 7:30 a.m. to 7:30 p.m. on Aug. 13 at ASU-Newport in Marked Tree.
Ask the Candidate is being hosted by both the Marked Tree Chamber of Commerce and the Marked Tree Rotary Club.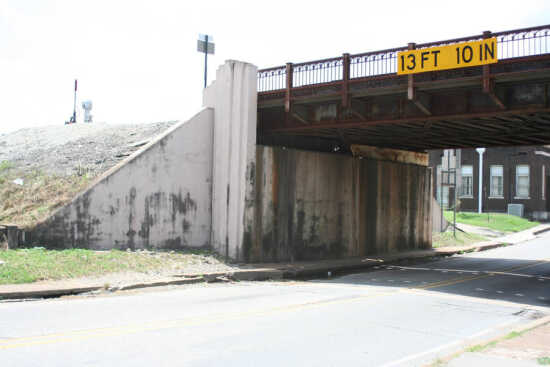 In other business, the chamber discussed the possibility of power-washing and painting the underpass on Nathan Street. Bonnie Thompson suggested the chamber could look into working with a school group to paint the underpass as a community project. There was some question about what the chamber could do with the area because it is owned by BNSF Railway. Chamber members voted unanimously to develop the project. Teague said the chamber will ask the railroad company for permission to move forward on the project.
The chamber approved donating $100 to God's New Life to go toward that center's roof project. God's New Life is currently raising funds to replace their roof. As part of the fundraiser, people can help fund the roof by donating $5 for one square foot. Teague encouraged chamber members to make a donation.
"God's New Life has been a good source of help to individuals not only in our town but in the surrounding area," Teague said.
Chamber Vice-President David Brazile said the building God's New Life is currently in was constructed in 1963, and the current roof was put over the old one in 1989.
The chamber also discussed plans for their booth at the Cotton Pickin' Jubilee on Sept. 28. The chamber plans to hold a raffle during the Jubilee for a Kindle Fire. Tickets will be $2 a piece or 3 for $5.