Poinsett County eligible for disaster funds
Saturday, July 6, 2013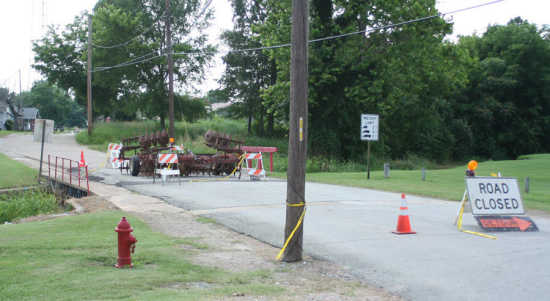 Poinsett County is one of 11 counties in Arkansas now eligible for federal disaster funds. President Barack Obama signed a disaster declaration last week ordering federal aid to supplement state and local recovery efforts after several counties were hit with severe storms, tornadoes and flooding between May 30 and June 3.
Harrisburg was hit by heavy rains during that time which caused flooding in some areas and postponed the annual Festival on the Ridge.
Harrisburg Mayor Randy Mills, major damage was done to a bridge on South Street which has since been closed by the Arkansas Highway Department. "Water just got under the tail wall and washed out the bridge. It moved the brick wall," Mills said. According to Mills, the bridge cannot be repaired and will have to be replaced. Replacing the bridge will cost just under $250,000.
FEMA surveyed the county before the county was declared eligible for disaster funds. Mills said another FEMA team is going to evaluate the damage in another month or so. After that, the city can move forward on replacing the bridge, but Mills did not know how long it would take before work could be started.