Donald Ray Smith
Wednesday, July 10, 2013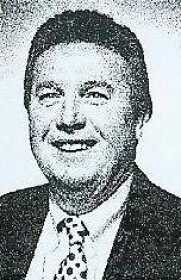 Donald Ray Smith, 75, of Cordova, TN, died Tuesday July 9, 2013 in Baptist East Hospital in Memphis, TN. A graduate of Marked Tree High School, Class of 1955, and Mr. Smith attended Arkansas State University in Jonesboro. Following his time at ASU, he served 6 years in the Army National Guard as a Sergeant. He began working at E. Ritter Telephone Company in 1955 and in 1966 went on to work for Power and Telephone Supply Co. in Memphis, where he worked until his retirement on December 31st, 2001. During his career, Mr. Smith also served on the Board of Directors for the Arkansas
Telephone Service from 1970-1972 and 1992.
In his personal time, Mr. Smith was an Elk (Lodge #2311) for 18 years in Harrison, Arkansas.
His joy in life was spending time with his family and playing golf. He was preceded in death by his parents, John Wesley Smith and Pearl George Smith; brother John Wesley Smith, JR; sister Madge Laverne Smith Glidwell; half-sister Rea Cooper; Half Brother Albert Smithland Daughter Shelia Shaw.
Survivors include his wife, Lois Faye Smith of the home; Sister Anna Sue Smith Moore of Texas; Daughters Sherry Vohra of Madison, MS and Shannon Campbell of Cordova, TN; Son Don Smith II of Cordova, TN; Grandchildren Shaun Smith of New Orleans, Shelly Smith of Atlanta, Kylee Shaw of Conway, Seth Shaw of Conway, Morgan Campbell of Harrison, and Carson Campbell of Harrison.
Visitation will be Thursday June 11 at 1 pm with funeral services to follow at 2 pm in the Murphy Funeral Home Chapel. Burial to follow in Marked Tree Cemetery.