Lepanto's National Night Out is Tuesday
Monday, August 5, 2013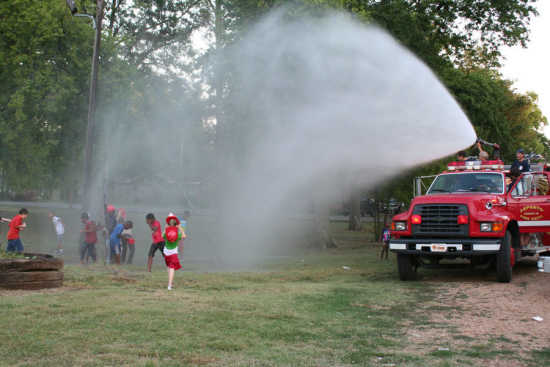 The City of Lepanto will be hosting its second annual National Night Out at 6 p.m. on Tuesday, Aug. 6, in the city park behind the daycare center.
Officers with the Lepanto Police Department will serve hot dogs. The Polar Express will give out popsicles. McGruff the Crime Dog will be there to entertain and educate the kids. There will also be fun activities for the kids.
"It's a chance to get the community together for a fun afternoon," said Lepanto Police Captain David Layman.
National Night Out is a nationwide program in which citizens, law enforcement agencies, civic groups, businesses, neighborhood organizations, and local officials get together across the country to build community spirit and heighten crime and drug prevention awareness.
Layman said it was a good way for the public to meet and greet with law enforcement. "It's to show the community we appreciate what they do," Layman said. Layman added that it would be a good chance for the public to meet the LPD's new officer, Mary Rolland.