Leon Heard
Tuesday, August 6, 2013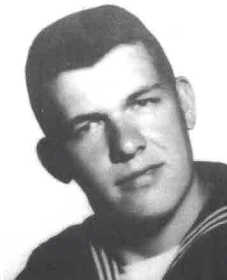 Trumann - Mr. Charles Leonard Heard, 68, of Trumann died Tuesday, July 9, 2013 at Poplar Bluff, MO. Mr. Heard was born in Jonesboro, Ark., and lived most of his lifetime in Trumann. He was a Vietnam Veteran of the U.S. Navy, a retired truck driver and was of the Baptist faith. Mr. Heard was preceded in death by one brother, Larry Heard and his parents, Leonard G. and Katherine Gatlin Heard. Survivors include one daughter, Mary Kathryn Helling of Raleigh, NC; three sons, Richard Heard and Andrew Heard both of St. Louis, Mo and Joey Heard of Jonesboro, Ark.; three brothers, Robert Heard of Trumann, Ronnie Heard of Tampa, FL and Terry Heard of Jonesboro, Ark.; and 12 grandchildren.
Funeral services were July 13, 2013 in the chapel of Thompson Funeral Home in Trumann with Bryan Heard officiating. Burial followed in Bolivar Cemetery in Harrisburg, Ark Pallbearers were Richard Heard, Andrew Heard, Joey Heard, Robert Heard, Ronnie Heard and Terry Heard.
An online guest book can be signed at www.thompsonfuneralhome.net.