Maurice McMillan
Tuesday, August 6, 2013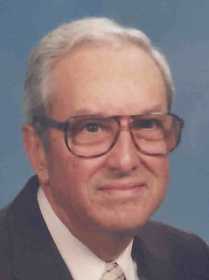 TRUMANN - Mr. Maurice Lee McMillin, 89, of Trumann died Wednesday, July 31, 2013 in Roswell, Georgia. Mr. McMillin was born in Rector, Ark., and had lived most of his lifetime in Trumann. He was owner of the Cothern's Department Store in Trumann, World War II Veteran of the U.S. Marine Corps and a very active member of the First United Methodist Church in Trumann. Mr. McMillin was preceded in death by his wife of 67 years, Allene Faye Pruett McMillin; one son, Gary Maurice McMillin; one brother, three sisters and his parents, Claude and Annie Cagle McMillin. He is survived by two daughters, Jeanette Horton and Donna McMillin, both of Woodstock, GA; one sister, Bessie Mae Brannon of Paragould; 5 grandchildren; and 3 great-grandchildren.
Funeral services were August 3, 2013 at First United Methodist Church of Trumann with Rev. Jeff Weaver officiating. Burial followed in Woodland Heights Cemetery in Rector, Ark., under the direction of Thompson Funeral Home of Trumann.
Memorials may be made to the First United Methodist Church 220 Pine Ave, Trumann AR 72472. An online guest book can be signed at www.thompsonfuneralhome.net.