Marked Tree school board talks teacher's insurance
Sunday, September 22, 2013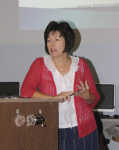 With a rising health insurance rate in the works for Arkansas' teachers, the Marked Tree school board addressed the subject at their regular monthly meeting on Monday, Sept. 16.
Superintendent Annesa Thompson said with the rates raising significantly, one of the things that the school is required to do is contribute more money to the cost of the teacher's health insurance each month. Whereas the school previously paid $136 for each person's health insurance, they are now required to pay $150 per employee. As a requirement, the board approved the $150 cost.
The board also approved leasing a new bus for three years from Master's transportation. The bus is a 77-passenger international bus. With stipulations, Master's transportation will buy the bus back from the school district after three years of use.
In other business, the board approved to go into contracts of less that $5,000 for one year with Lee Whitfield, electrician; Brain Parrish, umpire; Sherri McCrary, lawn services; and Vickie Green, catering. The board also approved to adopt an amended resolution concerning the issuance and delivery of school bonds.
Before the meeting, the annual report to the public was held. Speakers were Superintendent Annesa Thompson, Marked Tree Elementary Principal Terri Clayton, High School Principal Matt Wright, Technology Coordinator LouAnn Blagg, and Gifted and Talented Coordinator John Kelly. Each of the speakers presented areas of successes in their department. They also demonstrated weaknesses and goals to adhere to those problems.