Juanita Grimes
Tuesday, September 24, 2013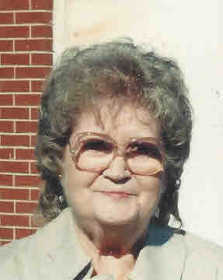 TRUMANN - Mrs. Juanita Wynn Grimes, 88, passed away Monday, August 26, 2013 at Hometown Nursing Center in Trumann. She was born June 4, 1925 to Grady and Emma Sutterfield Wynn in Melbourne, Ark. Mrs. Grimes was preceded in death by her husband Leonard Grimes; one daughter Donna Faye Grimes; three brothers Ralph Wynn, G.W. Wynn and Carl Wynn; one sister Joyce Waldrum; and her parents. Mrs. Grimes was a member of Melton Avenue Church of Christ.
Mrs. Grimes is survived by two sons Gayle (Sue) Grimes and Ronnie (Sheila) Grimes both of Trumann; two sisters Loretta Coy of Flint, Mich., and Sue Gatlin of Paragould; one brother Jerry Wynn of Paragould; six grandchildren Mark Grimes, Kim Caudle, Shayne Grimes, Amy Williams, Jenifer Swindle and Angela Grimes; 11 great-grandchildren Lauren Grimes, Lexie Ballard, Josie Grimes, Tyler and Eric Williams, Jarrod Carter, Lucas and Livia Moye, Emily Grimes, Jacob Elrod and Jessica Swindle; two great-great grandchildren Aaliyah and Addelyn Collett.
Funeral services were August 29 in the chapel of Thompson Funeral Home with Nolan Glover officiating. Burial will follow in Jonesboro Memorial Park Cemetery in Jonesboro, Ark.
Pallbearers were Jacob Elrod, Lucas Moye, James Sutfin, Rusty Waldrum, Ryan Waldrum and Jarrod Carter.
An online register book can be signed at www.thompsonfuneralhome.net.