Kelley "Doug" Walters
Tuesday, September 24, 2013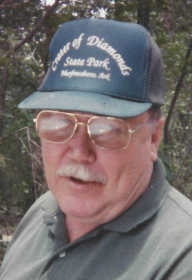 TRUMANN - Mr. Kelley Douglas "Doug" Walters Sr., 71, of Trumann died Sept. 7, 2013 at the Flo and Phil Jones Hospice House in Jonesboro, AR. Mr. Walters was born in Hickory Ridge, AR and had lived in Trumann since 1969. He was a construction worker and of the Church of Christ faith. Mr. Walters was preceded in death by one sister, Doris French and one brother, Norman Walters and his parents, Charles Otis and Ollie Fern Compton Walters.
Survivors include two daughters, Debra Lynn (Larry) Walker of Tulsa, Okla. and Kelly Boyles (Ricky) of Trumann; three sons, Kelley Durane Walters (Tina) of Trumann, Kelley Douglas Walters Jr. (DJ), of Trumann; and Donnie Walters of Los Angeles Calif.; two sisters, Betty DeLoach of Cord, Ark., and Virginia Riggs (Troy) of Collierville, TN; one brother, Mark Walters of Sulphur Rock, AR, 7 grandchildren and 4 great-grandchildren.
Funeral services were Sept. 9, 2013 in the chapel of Thompson Funeral Home in Trumann with Larry Walker officiating. Burial followed in the Nettleton Cemetery in Jonesboro, Ark.
Pallbearers were Kelley Thomas Walters, Nick Boyles, Anthony Weaver, Rob May, Michael McWayne, Dustan Knight, Brandon Shrader and Ricky Toliver.
An online guest book can be signed at www.thompsonfuneralhome.net.