Willie "Bill" Coker, Sr.
Tuesday, September 24, 2013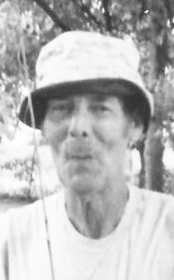 Mr. Willie Gene "Bill" Coker, Sr., of Trumann died August 16, 2013 at the family residence at the age of 77 years, 11 months and 4 days. Mr. Coker was born in Jacksonport, Ark., and had lived in Trumann for the past 43 years and was formerly of Frankfort, Ind. Mr. Coker was a retired farmer and former employee of the Trumann Parks Department and of the Baptist faith. Mr. Coker was preceded in death by three sisters and was the son of the late Leonard and Mammie Woods Coker.
Survivors include his wife of 53 years, Merlene O. Hill Coker of the home; one daughter, Betty Ann Coker Davis of Trumann; one son, Willie Gene Coker, Jr. of Trumann; three grandchildren, Josh Davis, Eric Coker and Justin Coker; one great-granddaughter, Zoe Coker.
Funeral services were August 19, 2013 in the chapel of Thompson Funeral Home in Trumann with Rev. John Dillinger officiating. Burial followed in Jonesboro Memorial Park Cemetery in Jonesboro, Ark.
Pallbearers were Josh Davis, Eric Coker, Justin Coker, David Woods, Jay Paul Woods and Don Pratt.
An online guest book can be signed at www.thompsonfuneralhome.net.