Floyd Montgomery
Tuesday, September 24, 2013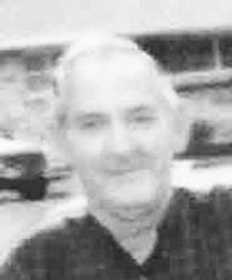 Mr. Floyd W. Montgomery died Sunday, August 18, 2013 at St. Bernard's Medical Center in Jonesboro at the age of 78 years and 19 days. He was born in Spiro, OK and had lived most of his lifetime in Trumann. Mr. Montgomery was a retired factory worker and was of the Pentecostal faith. He was preceded in death by his wife Robbie Jo Montgomery, two daughters; Teresa Davis, Ronda Lynn Montgomery, 1 sister, 2 brothers and his parents, Freeland and Herritt Chamberland Montgomery.
He is survived by one son; Darrell Montgomery of Trumann, four step-sons; Chester Davis of Newbern, TN, Clydell Davis of Trumann, Charlie Davis of Trezevant, TN, and David Davis of Trumann; one step-daughter; Mary Jane Mullins of Elbridge, TN; 5 grandchildren; and 2 great-grandchildren.
Graveside services were August 21, 2013 at Jonesboro Memorial Park Cemetery. Burial followed under the direction of Thompson Funeral Home of Trumann.
An online register book can be signed www.thompsonfuneralhome.net