Karen Cox
Wednesday, October 2, 2013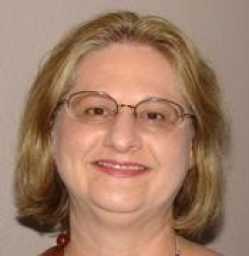 SHERIDAN - Karen Marie Kelly Cox of Sheridan, Arkansas was born October 18, 1957 in Greenville, South Carolina, the daughter of Clara Ransom Kelly and the late Kenneth Maurice Kelly. She was a member of First United Methodist Church of Sheridan where she was active in the choir. She worked at Arkansas Blue Cross/Blue Shield as a case worker and was also a registered nurse. Karen was an avid reader, enjoyed cooking and cookbooks, gardening and fishing.
Mrs. Cox died Saturday, September 28, 2013 at Hot Spring County Medical Center in Malvern at the age of 55. In addition to her father, she was preceded in death by her maternal grandmother, Easter James.
Survivors include her husband, Steve Cox and daughter, Katelyn Cox both of Sheridan; mother and step-father, Clara and Jim Shrout of Jonesboro; brother, Kenneth Kelly of Houston, Texas; mother-in-law and father-in-law, Virginia and Bonnie Cox; sisters-in-law, Brenda and husband Ted Painter, Sue and husband Sam Anthony, all of McAllister, Oklahoma; a host of other family and friends.
Funeral services were October 1 at First United Methodist Church in Sheridan with Rev. John Embrey officiating. Burial was the Jonesboro Memorial Park Cemetery.
Memorials may be made to First United Methodist Church of Sheridan, P.O. Box 357, Sheridan, Arkansas 72150.
Arrangements by Memorial Gardens Funeral Home of Sheridan (870)942-1306. To sign the online guestbook, www.memorialgardenssheridan.com