Guiula Bass Flanigan
Thursday, October 17, 2013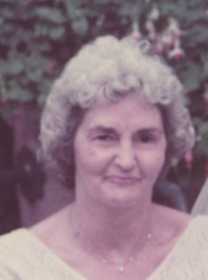 HARRISBURG - Mrs. Guiula Bass Flanigan, 88, of Harrisburg died October 7, 2013 at the Flo and Phil Jones Hospice House in Jonesboro, Ark. Mrs. Flanigan was born in Trumann and had lived most of her lifetime in Trumann before moving to Harrisburg 31 years ago. She was a homemaker and of the Baptist faith. Mrs. Flanigan was preceded in death by husbands Arlin Flanigan and Garner Bass; three brothers Grant, Bill and Donald Adams; one sister Ola Jane Adams; and her parents Herbert and Nettie Burgess Adams. She is survived by two sons, Garry Bass of Huntsville, Ala., and Gregory Garner Bass of Dothan, Ala.; one brother, Bobby Adams of Trumann, Ark.; five grandchildren, January Bass, Jeb Bass, John Garner Bass, Michael Bass and Ashly Rundles; 7 great-grandchildren' and one great-great-granddaughter. Funeral services were October 12 in the chapel of Thompson Funeral Home in Trumann with Bro. Jason Goad officiating. Burial followed in the Pine Log Cemetery in Brookland, Ark.
Pallbearers were Jake Harper, Steve Quinn, Bobby Walton, Brad Flippo, Hunter Adams, Scotty Taylor, Jimbo Everhart and Bart Benson. Honorary pallbearers were Dennis Penter, Bobby Benson, David Norman, Archie Brown and Gary McClung.
In lieu of flowers memorials can be made to Flo and Phil Jones Hospice House, 1148 E. Matthews, Jonesboro, AR 72401.
An online register book can be signed at www.thompsonfuneralhome.net