Ida Lee Prince
Tuesday, November 12, 2013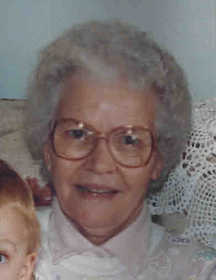 TRUMANN - Mrs. Ida Lee Prince, 89, of Trumann died Friday, November 8, 2013 at Flo & Phil Jones Hospice House in Jonesboro, Ark. She was a lifetime resident of Trumann. Mrs. Prince was retired from the former Singer Company and of the Baptist faith. She was preceded in death by her husband, James Robert "J.R." Prince; one sister, Joyce Blanchard; three brothers, Walter Heath Jr., James Heath and Bill Heath; and her parents, Walter and Maggie Barton Heath.
She is survived by two sons, Jimmy (Betty) Prince of Tumbling Shoals, Ark. and Donnie (Robin) Prince of Ravenden; two sisters, Sue Owens and Mickey Stotts both of Trumann; and five grandchildren, Lisa Bryant, Lori Burrus, Robbie Prince, Jamie Prince and Justin Prince; and 8 great-grandchildren.
Funeral services were November 11 in the chapel of Thompson Funeral Home in Trumann with Rev. Larry Loggins officiating. Burial followed in the Jonesboro Memorial Park Cemetery in Jonesboro.
Pallbearers were Randy Lance, Michael Burrus, Bryan Burrus, David Burrus, Lawson Bryant and Gary Owens.
An online register book can be signed www.thompsonfuneralhome.net