W. A. "Dub" Echols
Wednesday, December 18, 2013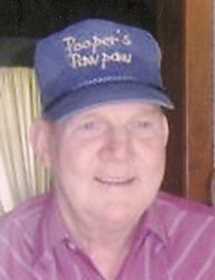 LAKE CITY - Mr. W.A. "Dub" Echols, Jr. of Lake City died Dec. 5, 2013 at Ridgecrest Health & Rehabilitation in Jonesboro at the age of 77 years 2 months and 15 days. Mr. Echols was born in Mishoba County, Miss. and had lived in Lake City since 1989 and was formerly of Trumann. He was a retired truck driver, veteran of the U. S. Army and of the Pentecostal faith. Mr. Echols was preceded in death by one daughter, Bonnie Kelso; four sisters; one brother; and his parents, William Antley and Lena Daws Echols. Survivors include his wife, Nettie Bee Hamilton Echols of the home; one daughter, Rita Anderson of Jackson, Mo.; four grandchildren, JuliAnn Merrick, Trent Anderson, Cheri Anderson and Cameron Anderson; and one great-grandson.
Funeral services were Dec. 7 in the chapel of Thompson Funeral Home in Trumann, with Bro. Tony McCall officiating. Private burial followed in Nettleton Cemetery in Jonesboro.
Pallbearers were Doug Merrick, Cameron Anderson, Trent Anderson, Leroy May, Ryan Anderson and Randy Huddleston.
An online register book can be signed at www.thompsonfuneralhome.net