Condra will not seek re-election
Monday, January 6, 2014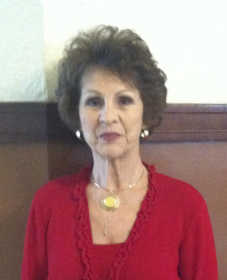 Fonda Condra announces that she will not seek reelection in the 2014 Primary election.
Fonda Condra was elected and took office January 2001 and will have served 14 years at her retirement in December 2014. She released the following statement.
"I consider it an honor to have served as County Clerk since 2001, but it is now time for someone else to have the privilege that I have been afforded. During my term of office, I have been blessed to have the very capable and dedicated employees who worked with me and took pride in their work, always checking to see if everything was done in the correct manner. No one person can take credit for all that is accomplished on a daily basis, it takes team work. Together we have made many changes and upgrades to the office. We have worked through two mandated redistrictings, numerous regular and several special elections as well as new equipment. During my time of office, we have implemented two new voter systems, new voting machines, a new online probate system, new budget numbering system etc. In January 2014, we will start using equipment to make photo identification cards for voters who do not possess any form of photo identification since all voters must show photo identification when they go to the polls to vote. All records in the office are readily available by computer printout. All minutes of Quorum Court meetings, Ordinances and Resolutions are also scanned and easy to access by key words. We have scanned all marriage records dating back to 1893 and can make copies by just pulling up a name. All old marriage record books have been rebound and sealed in acid free paper for preservation. We are in the age of technology and must keep abreast of changes that occur. New challenges were faced daily which were addressed and implemented as was required.
I am very proud of the grants that I was able to secure to help make our courthouse more handicap accessible. These included a handicap ramp for the Courthouse, automatic opening doors at the east entrance to the Courthouse, vote here signs for polling places and a grant for updating our voting machines.
This job has been very rewarding to me, but as it is written -- there is a time for all things a beginning and an end. I treasure the many friends and acquaintances that I have made during my term of office and will always be thankful for the opportunity that was afforded me. My goal has always been to treat everyone with respect and honesty. It is now time for me to enjoy some leisure time with family and friends."