Mathews not seeking re-election
Monday, January 6, 2014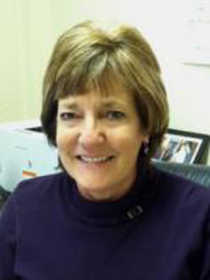 Claudia Mathews is looking forward to spending time with her three granddaughters and traveling with her husband Allen. Poinsett County Circuit Clerk Claudia Mathews announced Dec. 26 she will not seek another term in office.
Mathews, a Democrat, has worked in the Poinsett County Courthouse since 1991. She became circuit clerk in 1997 after working as a deputy clerk under former circuit clerk Barbara Eastin. Mathews said she was taught well by Eastin who served from 1979-1996.
The office files criminal records, deeds and mortgages. When Mathews started the office had one computer. Today there are eight computers. The office began putting all records on the computers in 1998. She hopes everything since 1975 will be entered by the end of the 2015 term.
Mathews said she is especially proud of the computer work and the $73,172 grant received in October allowing residents check their records online.
A good staff at the circuit clerk's office and everyone else from judges to public defends has been great to work with according to Mathews.
Claudia Mathews is ready for the next chapter in her life.