Don Eugene Halfacre, Sr.
Thursday, January 16, 2014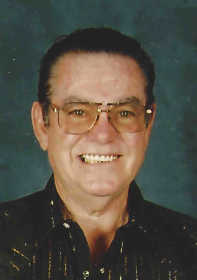 JONESBORO - Mr. Don Eugene Halfacre, Sr., 76, of Jonesboro died Jan. 8, 2014 at NEA Baptist Hospital in Jonesboro. He was born in Trumann and had lived in Jonesboro since 1980 and was formerly of Romeoville, Ill. Mr. Halfacre was a Merchant Marine Tankerman and of the Baptist faith. He was preceded in death by 2 sons, Arvile Wooldridge and Don E. Halfacre, Jr; one daughter, Michelle Renee Patman; one sister, Palestene Killian; and his parents Arvile Otto and Edna Mae Stephens Halfacre.
He is survived by one son, James Halfacre of Trumann; one daughter, Linda Kemp of Huntingburg, Ind.; seven grandchildren, Christopher Kemp, Casey Kemp, Paige Elizabeth Kemp, Janaya Shlewett, Andrea Halfacre, Donele Cravens and Charlene Wooldridge; and two great-grandchildren. Funeral services were Jan. 13 in the chapel of Thompson Funeral Home with Rev. Bobby Brooks officiating. Burial followed in the Oaklawn Cemetery in Jonesboro.
Pallbearers were James A. Halfacre, Mitchell Murphy, Vernis Farmer, Randy Billips, Daniel Clement, Michael Killian and T. Lee Billips.
An online register book can be signed www.thompsonfuneralhome.net