Harold David Goodman
Thursday, January 16, 2014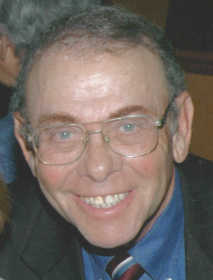 PROCTOR - Mr. Harold David Goodman, 77, of Proctor died Jan. 1, 2014 at Flo & Phil Jones Hospice House in Jonesboro. Mr. Goodman was born in Brooklyn, New York and had lived in Proctor for the past 30 years and was formerly of Memphis, Tenn. He was a retired accountant with a degree from Memphis University in 1972, and a member of Temple Israel in Memphis. He was preceded in death by his wife, Wanda Jean Davies Goodman; one sister; and his parents the late Nathan and Fanny Fladell Goodman.
He is survived by his companion of 10 years Sylvia Appleton of Memphis; two sons, Bobby (Deloris) Benson and Bart (Ann) Benson and wife Ann both of Trumann; three grandchildren, Bo, Katie and Bobbi Benson; and two sisters, Gloria Nissenbaum of N. Y. and Sylvia Levin of Fla.
Graveside services were Jan. 2 at Jonesboro Memorial Park Cemetery in Jonesboro with Cantor John Kaplan officiating. Thompson Funeral Home of Trumann was in charge of arrangements. An online register book can be signed at www.thompsonfuneralhome.net.