Linda M. Jones
Thursday, January 16, 2014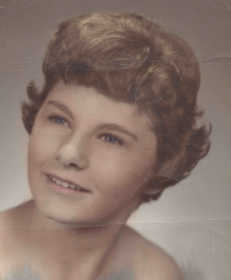 TRUMANN- Mrs. Linda M. Jones, 66, of Jonesboro, formerly of Trumann and Searcy, was called home Jan. 14, 2014. She was born at Lake City to the late William Jay and Madeline Poff Newton. Born and raised in Lake City, Linda graduated from Lake City High School in 1964 and attended Arkansas State University. She then met and married her best friend and partner of 48 years, Willie Ray Jones, Sr., of Trumann. They lived and worked in the Trumann and Searcy areas for years before moving to Jonesboro. Prior to a stroke in 2001, Linda was very active and vivacious, with a love of people and family. She enjoyed camping, golfing, bowling and was a huge fan of "Reba". She was dedicated to her family and shared the love of God with everyone she met. She was a member of First Assembly of God in Trumann. She was preceded in death by her parents; step-mother, Pearlie Newton; and two brothers, Garry Newton and Curtis Newton.
Linda is survived by her husband; one son, Ray Jones and one daughter, Sherri Southerland both of Jonesboro; two brothers and their wives, Randy (Sandra) Newton of Greenbriar and Bill (Charlotte) Newton of Bay; two sisters and their husbands, Pam (Curtis) Snyder of Paragould and Rilla (Bill) Cope of Jonesboro; and seven grandchildren, Steven Ray, Cody, Laci, Nikki, Aubrey and Gunner Southerland, all of Searcy and Levi Jones of Trumann.
A celebration of her life was Jan. 16 in the chapel of Thompson Funeral Home of Trumann with Bro. Kenneth Doke officiating. Burial followed in Jonesboro Memorial Park Cemetery in Jonesboro. Pallbearers were Casey Spencer, Caleb Landreth, Zach Jolly, Zack Snyder, Curtis Snyder and Bill Cope.
Lasting memorials can be made to Le Bonheur's Children's Hospital in Memphis. An online guest book can be signed at www.thompsonfuneralhome.net.