Jimmy Dale "J.D." Prichard
Thursday, January 16, 2014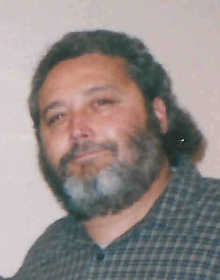 FAIRDEALING, MO - Mr. Jimmy Dale "J.D." Prichard, 56 of Fairdealing, Mo., died Dec. 26 at Barnes Jewish Hospital in St. Louis, Mo. He was born in Trumann and lived most of his lifetime in the Poplar Bluff and Fairdealing, Mo area. He was a retired family counselor and of the Christian faith. Mr. Prichard was preceded in death by one brother, one sister, and his parents, Clyde Edward and Rosie Louise Hill Prichard.
Survivors include his partner Carolyn Stafford, of the home; two sons, James Prichard of Fort Myers, Fla. and Lee Prichard of Cleveland, Tenn.; one sister, Gail Davault of Jackson, Mo.; and three brothers, James Edward Prichard of Downers Grove, Ill., William E. "Bill" Prichard of Highlandville, Mo., and Clyde E. "Bud" Prichard of Tulsa, Okla.
Funeral services were Dec. 30 in the chapel of Thompson Funeral Home with Rev. Larry Loggins officiating. Burial followed in the Nettleton Cemetery in Jonesboro.
An online guest book can be signed at www.thompsonfuneralhome.net.