Bettye Jane Bowen
Thursday, January 16, 2014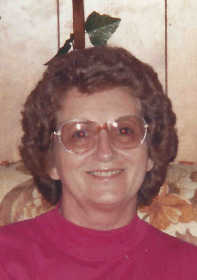 TRUMANN - Mrs. Bettye Jane Bowen, 80, of Trumann died Dec.29, 2013 at the Flo & Phil Jones Hospice House in Jonesboro. She was born in Manila and had lived most of her lifetime in Trumann. She was a retired cashier for Country Mart and of the Church of God faith. Mrs. Bowen was preceded in death by her husband, Herbert "Bud" Bowen; one step-daughter Patricia (Patsy) Bowen; one sister; 4 brothers; and her parents, Claude and Maggie Moore Healey.
She is survived by two daughters, Debra Lynn Creekmore and husband Donald of Trumann and Teresa Ann Vickers and husband Neal of Jonesboro; one son, Michael Willis Bowen and wife Patricia of Trumann; five grandchildren, Donald Wayne Creekmore, Jennifer Creekmore, Darren Bowen, Joshua Bowen and Lindsey Church; and ten great-grandchildren.
Funeral services Jan.2 in the chapel of Thompson Funeral Home with Bro. Albert "Bud" Jenkins officiating. Burial followed in Leachville Cemetery in Leachville.
Online guest book can be signed at www.thompsonfuneralhome.net