Allison running for county judge
Friday, January 31, 2014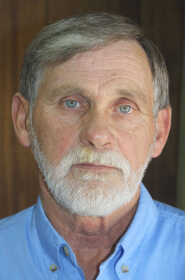 Harrisburg resident Ron Allison announced he will seek the office of Poinsett County Judge in the 2014 May Democratic primary election.
Allison, a retired Union Pacific Railroad employee and past President of the Brotherhood of RR Signalmen, said he was raised by parents who instilled in him the ethics of hard work and honesty.
"I was the fourth of seven boys raised on our farm," said Allison. "I will be a working Judge who will treat everyone with equal respect."
Allison is a 32nd degree Mason, a past President of the Poinsett Cattlemen's Association and has lived in Harrisburg for 31 years. He is a member of Friendship Assembly of God Church and serves on the Board of Trustees and Finance Committee.
Allison has been married to Sandra Gates Allison for 44 years. They have two daughters, Christy and Misty, who both graduated from Harrisburg High School. They have five grandchildren: Dylan, Cody, Brayden, Camron and Kinley.