Criaghead Electric Update
Friday, February 7, 2014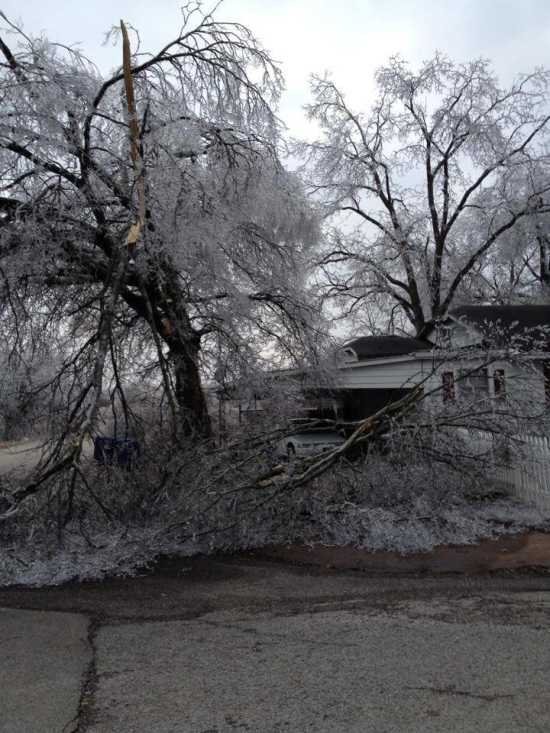 Ice storm restoration update
Jonesboro, Ark. -- February. 7, 2014 (6:30 a.m.) -- As Craighead Electric enters the home stretch of its ice storm restoration efforts approximately 400 members remain without electric service. The remaining scattered outages are in Marked Tree, Lake Poinsett area, southeast of Harrisburg, Highway 149 to Earle and southeast of Earle. (A crew deployment sheet will be available mid morning)
According to Brian Duncan, CEO of Craighead Electric, the cooperative is optimistic that restoration of power to members should be complete today. If you do not have power by this afternoon please call the outage number 1-888-771-7772. We do not want to miss anyone.
"We have about 150 line workers in the field," Duncan said. "The work that these men and our support staff have accomplished over the last few days is amazing."
At the peak of the outages more than 2500 members were in the dark and over 70 power poles were replaced.
Once residential and business accounts are reenergized, work will begin to repair service to irrigation, grain bins, and yard lights.
The cooperative asks for the public's cooperation in helping crews work safely and efficiently. Please, drive carefully when passing crews on the roadside. Members should direct any inquires or outage reports to the cooperative through its outage reporting hotline at 1-888-771-7772, rather than interrupting crews who are working on repairs.
Consumers are advised to avoid downed power lines and trees touching power lines. Stay away as the lines may be energized.
Craighead Electric Cooperative serves approximately 28,000 members in eight counties in Northeast Arkansas. Incorporated in 1937, the cooperative operates offices in Jonesboro, Walnut Ridge and Paragould. The locally owned and managed organization has 100 employees.