Smith reflects on past for Black History Month
Friday, February 21, 2014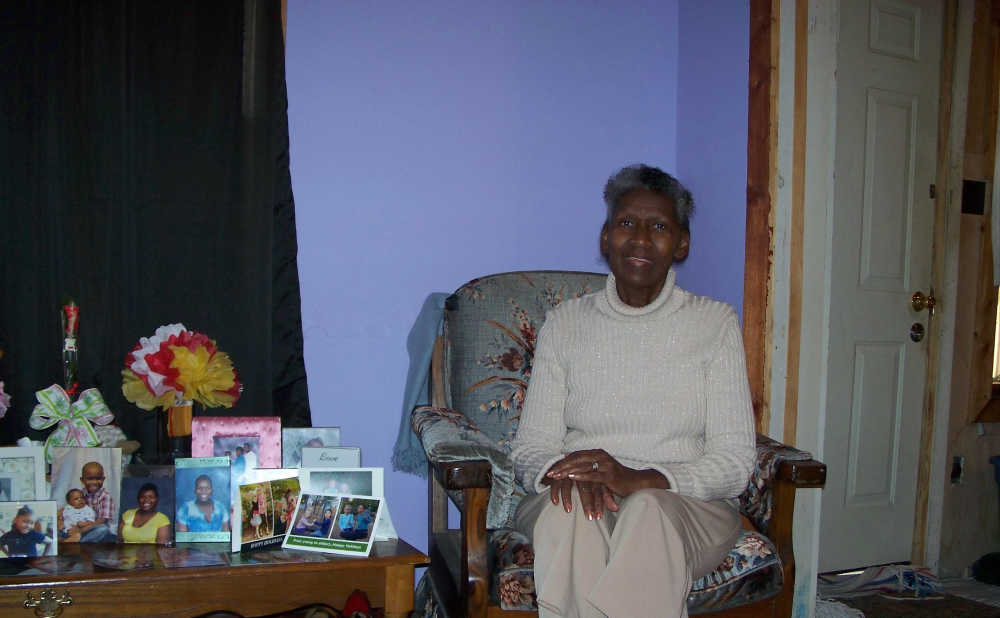 Born in Marked Tree, Mary Smith moved around a lot before settling back there in the house her grandfather bought when she was four years old. Regarding celebrating Black History Month, Smith said, "It's a good thing to do, but I think that as a people, all of us in some way or another have made a great accomplishment in life, even if it's only raising a family. A lot of people make different accomplishments."
Smith said one accomplishment she was happy about in her own life was going back to school at age 55 and studying psychology. Smith worked in education and healthcare. She was with the Arkansas Area Agency on Aging for 22 years. She said the psychology degree helped her to better work with people who had Alzheimer's when she worked for the Arkansas Department of Health.
In talking about Marked Tree's past regarding black history, Smith said she remembered when the town had segregated schools. George Washington Carver School opened in 1938 as the school for the black population. Smith attended the school in the first grade before her family moved. Marked Tree schools were integrated in 1966. And though race struggles turned violent in other parts of the country, Smith always remembers Marked Tree being more calm. "So far as I know of, this town was very peaceful," Smith said.
Reflecting on changes, Smith said black people are now welcome in any church in town. "I may have been the first black person to grace the roster of First United Methodist," Smith said. In the 1990s, her church had the idea to get all the church choirs in town together to raise money to send the school choir to Carnegie Hall. "You couldn't have done that in 1950," she said. "It helped to get the children to Carnegie Hall."
Another first for Smith, she was the first black person in the area to get an FCC license. She worked at an AM radio station, KPCA, on weekends as director of Christian entertainment for around three years starting in 1986. They played Gospel music and brought in preachers to do sermons. "We had the only black man in radio, Brother James Perry. He worked with the Osceola radio station too," Smith said.
Smith's creative interest also extended into writing. She published a book of poems and wrote a couple of plays which were performed locally. The first play was "A Christmas in the Hill Country" about a child who dreams about a black Santa Claus. "To prove to others a mentally challenged child could do it, we chose a girl who was mentally challenged to be in the play, and she did a really good job," Smith said.
The other play Smith wrote was "Strange Fruit," based on the Billie Holiday song. Smith made puppets she said all looked like Bert and Ernie from Sesame Street. The puppets were hanged by yarn from part of a tree in the play, and actors would talk about the characters' lives. Smith was in the play too. The play was performed at her church, Pentecostal Church of God, which she has been a member of for 60 years.