Ada Lou Cole
Wednesday, February 26, 2014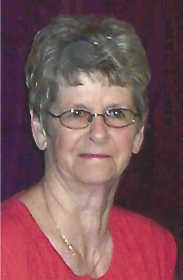 JONESBORO - Mrs. Ada Lou Cole, 72, of Jonesboro died Feb. 12, 2014 at Flo & Phil Jones Hospice House in Jonesboro. She was born in Jonesboro and had lived most of her lifetime in the Jonesboro area before moving to Horseshoe Bend in August. Mrs. Cole was a cook for Couch's Bar-B-Q and was of the Baptist faith. Mrs. Cole was preceded in death by her daughter, Ashley Dawn Norwood and her parents, Albert and Louise Patillo Witt.
She is survived by two daughters, Torri Weaver of Brookland and Melissa Pinchback of Horseshoe Bend; two sons, Wesley Norwood and Greg Norwood both of Brookland; four sisters, Wanda Dillehay , Pat Dacus and Barb Duncan all of Jonesboro and Phyllis Wiggins of Horseshoe Bend; one brother, Charles Witt of Jonesboro; five grandchildren; and two great-grandchildren.
Funeral services were Feb. 16 in the chapel of Thompson Funeral Home in Trumann with Lance Guest officiating. Burial followed in Philadelphia Cemetery in Jonesboro.
Pallbearers were Brian Duncan, Gaylon Ratliff, Russell Ratliff, Scott Wiggins, Eric Wiggins, Brock Norwood, Tim Witt and Max Dacus, Jr. Honorary pallbearers were Terry Smith, Ted McNatt and Kenny Groves.
An online register book can be signed at www.thompsonfuneralhome.net.